SAMURAI…The Warrior Horsemen of Japan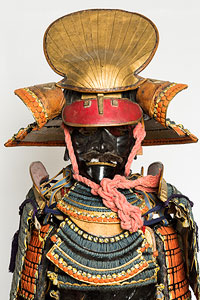 For eight centuries, the Samurai were an honored part of Japanese society. Pledging their lives to the protection and service of the ruling Shoguns, the Samurais were among the most skilled and disciplined warriors of all time.
The Santa Ynez Valley Historical Museum brings a world class exhibit of authentic Samurai warrior armor and accessories to Santa Barbara County.
Fascinating, historical and terrifying at the same time, this private collection of Japanese Samurai warrior armor has never been displayed in public – and will never again. The exhibit features nine authentic Samurai armor suits along with Samurai helmets, ceremonial coats, foot coverings and weaponry.
Supported by an educational catalog with beautiful photographs and descriptions of each collection piece, this unique, historically rich exhibit is not to be missed.
---