November 10-12,2023
Friday – Preview Sale/Gala Dinner/Auction at the Museum
Saturday & Sunday – Fine Western items and collectibles for sale
The Full Schedule of Events!!
Friday, November 10th
Viva los Vaqueros Preview & Gala Dinner
4:30 Show Presale, Silent Auction, Raffle & Cocktails and Hors d'oeuvres 6:15 Silent Auction Ends
Welcome & Introductions. Ranchero style dinner prepared by Testa Catering
7:00 Pledge of Allegiance, Program begins
Dessert and Live Auction
8:30 Special Recognition
Honoring Vaquero of the Year, Leo Acquistapace 9:00 Pay and collect Auction Items
Saturday, November 11th
Vaquero Show & Sale
Geezy's Backyard Barbecue serving lunch and beverages 11am – close of show
10:00 Vaquero Show Opens
Fancy Filly Bar open until close of show
10:30 Vaqueros History & Tack Talk – Heather Kornemann and Bruce Sandifer
12:00 Fiesta Dancers – Maria Bermudez Flamenco Dance studio, featuring the
"Spirit of Fiesta," Jack "Joaquin" Harwood
12:45 Cattle & Barcodes Talk & book signing – Paul McEnroe
Joe De Yong Exhibit & book signing – Bill Reynolds
1:30 Stockmanship & Roping – Andy Camacho and Wacey Kornemann
3:15 Music by Christina Barnes
5:00 Show closes
5:30 Pig Roast & Barn Dance at The Pork Palace, featuring Monte Mills & the Lucky Horseshoe Band
Sunday, November 12th
Vaquero Show & Sale
Geezy's Backyard Barbecue serving lunch and beverages 11am – close of show 9:00
Fancy Filly Bar open until close of show
9:30 Cowboy Church with Pastor Mike Sheridan and music by Christina Barnes
Free doughnuts, coffee and admission to the Show & Sale
11:00 Vaquero Show Opens
11:00 Trick Roping & Ropes – Ramon Becerra
11:00 Mule & wagon rides around town – Steve Berman
11:30 The Ranch Table Cookbook signing – Elizabeth Poett and Standish Hicks
12:00 Appearances by dancers from Maria Bermudez Flamenco dance studio.
1:00 Farrier Demonstration – Robert Barnes
3:00 2023 Show Closes

Admission to the Show and Sale is $7 for a single day pass or $10 for a two-day pass.
Barn Dance & Pig Roast
Saturday, November 11th at the Pork Palace
5:30 – 9:00 p.m.
Yee Haw Saturday Night! Put on your best cowboy/cowgirl duds and head to the Pork Palace, just south of Buellton CA for a traditional Pig Roast (chicken too!) and all the fixins. Then burn off those calories to the "get ya on your feet" tunes of the favorite Monte Mills and the Horseshoe Band.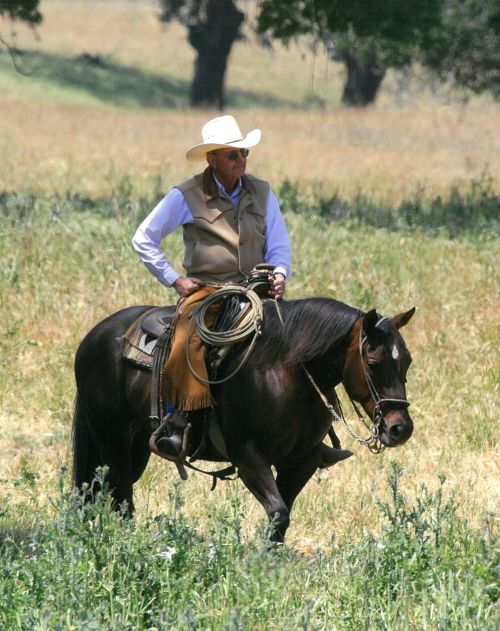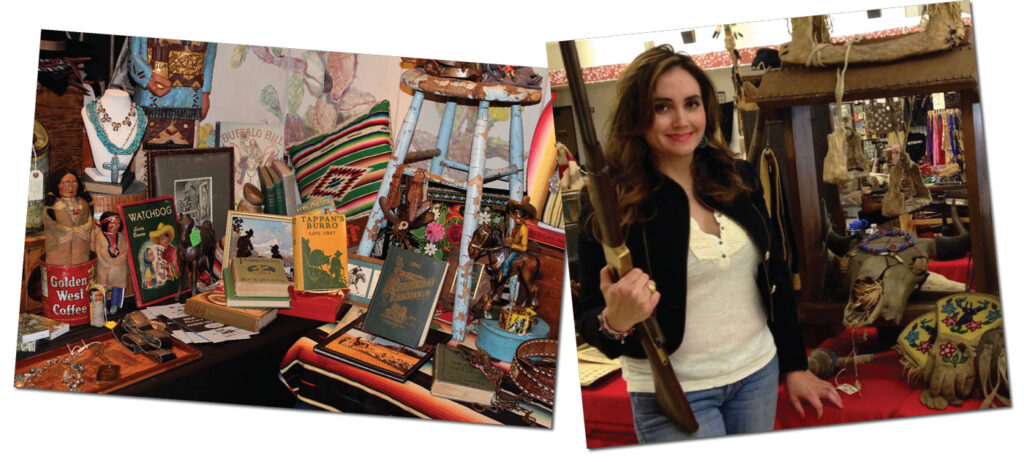 Noted Artisans and Collectors from previous Vaquero Shows:
Ann Bates, Ron Titus, Deborah Kalas, Paula Rogers, Sam Tunnel, Jim Stuckenberg, Charlotte Beccerra, Dianne Wittenbrock, James Jeter, Jim Main, Kevin Murphy, Bianca Manifor, Bruce Haener and many others!
Vendors interesting in participating in the Vaquero Show and Collectible Sale please contact the Museum at [email protected].
Santa Ynez Valley Historical Museum
3596 Sagunto Street
Santa Ynez, CA 93460