Tribute to Willy Chamberlin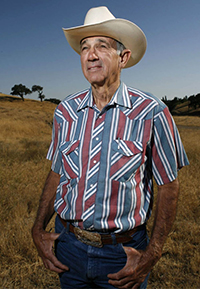 Willy Chamberlin is being honored with an exhibition celebrating his life opening November 13 at the Santa Ynez Valley Historical Museum.
Chamberlin, a storied Santa Ynez Valley cattleman, died in July at the age of 75.
Chamberlin served as Santa Barbara County's 3rd District Supervisor in 1993, spent many years as a member of the Santa Ynez Valley Airport Authority, and was a prominent member of Rancheros Visitadores.
But mostly, Chamberlin was known as a rancher who was a staunch supporter of agricultural land preservation.
---