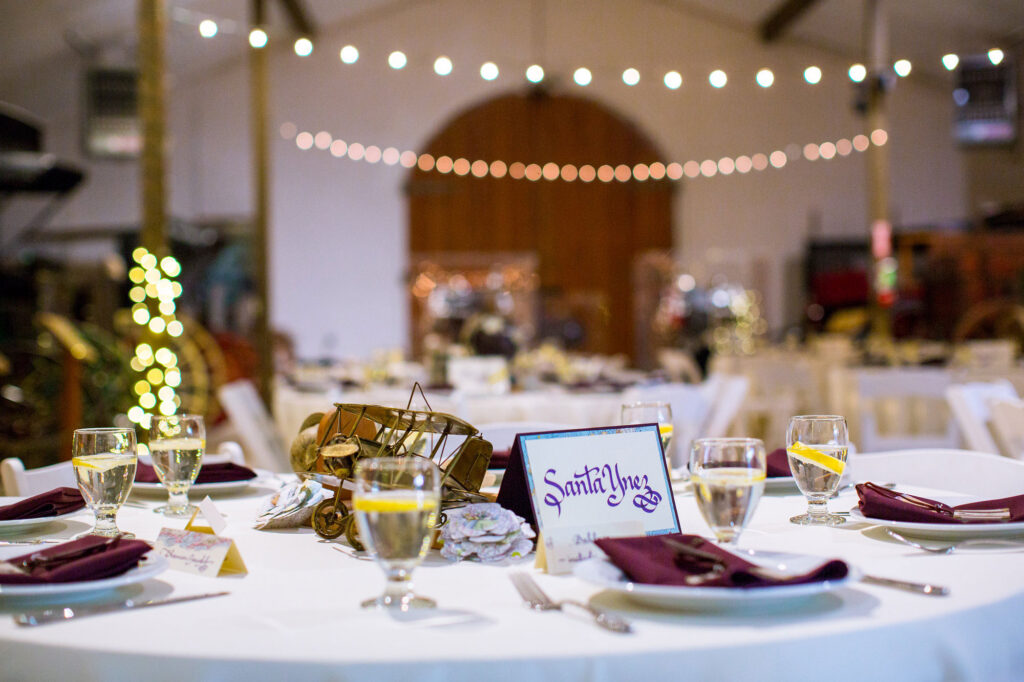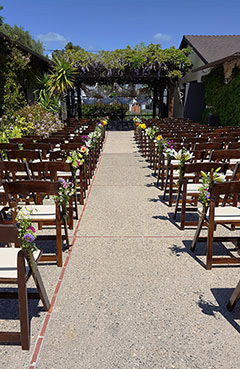 Consider the Historical Museum and Carriage House for your Next Event!!
Imagine having your reception at the Santa Ynez Valley Historical Museum where its intimate courtyard evokes the feeling of an early California hacienda. Dine under the stars around the central fountain in the courtyard or in the Carriage House surrounded by historic carriages of an earlier era. The museum offers a unique ambiance for small parties to events with several hundred guests.
Rental fees are very competitive and our friendly staff works with you to make everything perfect for your special event.
Call the museum office at (805) 688-7889 or email [email protected] for more information or a facility rental agreement.
Events FAQ
Is it possible to have a ceremony and a reception at the Museum?
Of course! You are also welcome to hold just a ceremony or reception on site.
How can I check availability or hold a date?
Contact the Events Coordinator for date availability. The Museum reserves your date with a completed contract and pre-payment of $500.00 towards your total rental price.
What is the earliest event start time?
Events may begin at 4:00 pm; daytime events and earlier times may be negotiated in advance.
What is the latest time an event can run?
By city code and the Museum's strict rule, the event must end no later than 10:00 pm.
How early can my event vendors access the site?
The grounds open at 9:00 am for your vendors. Vendors are to be off-site by 11:00pm unless prior written arrangements have been negotiated in advance.
Does the Museum provide any tables, chairs or event supplies for Courtyard rentals?
Yes, the Museum has tables and chairs only for events. All other incidentals can be rented from approved vendors.
Are there any restrictions on music?
All amplified music is allowed. The site coordinator may request that the volume of music be turned down if
there are complaints from neighbors. However, this is not a common issue.
May I serve alcohol?
Alcohol may be served. The Museum requires clients to abide by ABC Regulations.
Does my rental fee help the operations of the Museum?
Yes! Your rental fee contributes directly to the community, educational and curatorial goals of the Museum