Tours, Presentations & Hands-on Activities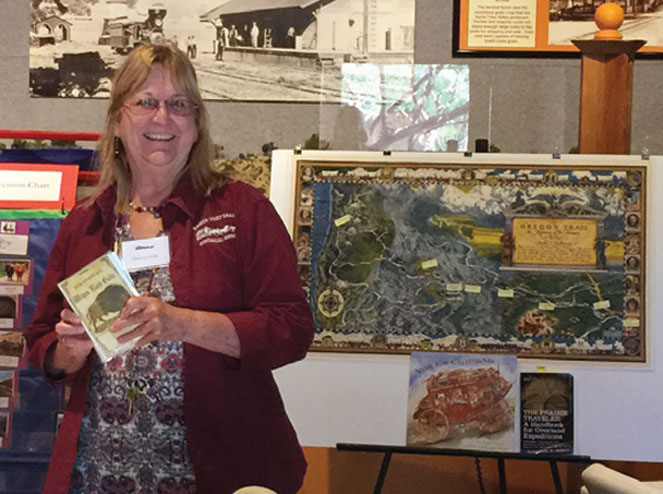 Located in Santa Ynez, 3 short miles from Solvang, this is a MUST SEE museum for the Western flavor of the valley and California. The Carriage House is spectacular.
See the fascinating displays of History and Memorabilia. We enjoy our Museum and want to share this with you. Visit soon and often.
Our friendly and knowledgeable docents will direct you to the various rooms and displays and answer your questions. Guided tours are available by appointment for community clubs, hostel groups, school children, and others. For tour scheduling, facility use, and suggested donations, call: 805-688-7889.
Educational Tour Forms
School Field Trip Reservation Form
Educational Program Options
FOR ALL GRADE LEVELS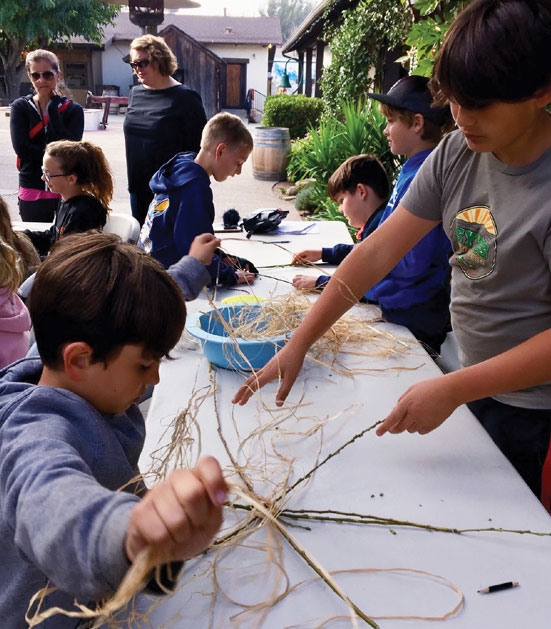 Santa Ynez Valley Historical Museum offers a variety of exciting educational programs for your students. We work with educators to adapt our tours to focus on their specific curriculum needs and goals.
Special exhibits include the Yosemite Stagecoach and film produced by John Copeland, local filmmaker and SYVHM Board member.
As part of your tour, your class can visit the historic Santa Ynez Library, established in 1912.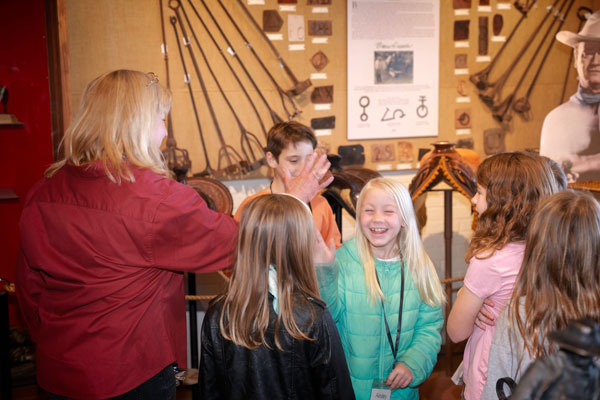 Students can participate in arts and crafts projects such as making their own baskets or building models of a covered wagon.
Classes may picnic in the Museum Courtyard or a nearby park, weather permitting. Indoor dining is available at restaurants located in Santa Ynez.
For more information, contact Theresa Reilly, Curator of Education. Financial assistance is available towards bus costs. Call (805) 688-7889 for details.
Download our 2019-20 School Program Brochure
---
Sample Education Tour Topics
Designed for State of California Standards-Based Curriculum
2nd Grade:
Farm to Table
Valley Room and Farm Annex
Students explore the interdependence between natural systems, human population and food production, comparing past and present farming methods and ways of life.
---
3rd Grade:
California Indian People: Exploring Tribal Regions
Native American Room and Courtyard
Students learn about how the local ecosystem provides goods and natural systems essential to human life, adaptation over time, and the changing California landscape.
---
4th Grade:
Cultivating California
Native American Room and West Room
Students explore the social, economic life, land use and interactions among people of California from the pre-Columbian hunter-gatherer societies to the agricultural economy of the Spanish Mission and Mexican Rancho periods.
---
5th Grade:
Nature and Newcomers
Carriage House and Valley Room
Students uncover connections between the natural environment and the ways that human beings attempt to influence the natural world by looking at modes of transportation during the westward expansion and how they adapt to environmental factors.